North Ossetian State Medical Academy
2021-22 Session MBBS Admissions Registration Open
North Ossetian State Medical Academy
North Ossetia Medical Academy Russia is the center of higher medical education in the Vladikavkaz region of North Ossetia. It was established in 1939 and one of the best medical university in Russia for medical students who wants to pursue a career in the MBBS course. The university has good educational qualifications along with a low-cost fee structure for local and international students. It opens up a wider range of opportunities with globally accepted Medical Degree.
Eligibility Criteria to study MBBS at North Ossetian State Medical Academy
To Apply for Admission to North Ossetian Medical Academy need all these Documents:
Admission Process for MBBS in North Ossetian State Medical Academy
Steps to Follow for Admission for MBBS in North Ossetian Medical Academy, Russia
North Ossetian State Medical Academy MBBS Fee Structure
S. No.
Fees Includes
Fee
1
Tuition Fee (English Medium)
$4300/Year
2
International Hostel Fee
$500/Year
Total
$4800 / Year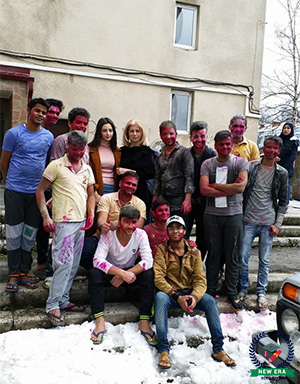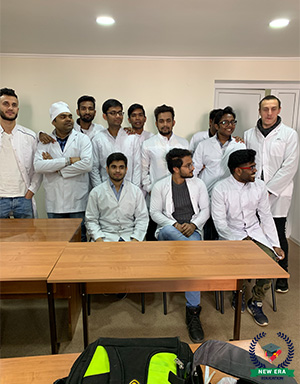 Some of our Students at NOSMA
Other Course Offered by NOSMA
The Medicine Program pf NOSMA Includes a wide Range of Faculties are:
General Medicine
Pharmacy
Dentistry/ Stomatology
Faculty of Cellular Technologies
Postgraduate Education
Faculty of Cellular Technologies
Pediatrics
Higher Nursing Education
Preventive medicine  
Accommodation at North Ossetian State Medical Academy
NOSMA welcomes non-local and foreign students and provides them with comfortable living conditions at 13 hostels. There is a separate hostel for Boys and Girls at University Campus. Hostels of the NOSMA government are a five-minute walk from the Academy building. NOSMA foreign student's representatives provide private hostels or flats for foreign students which will be nearby the university campus. These hostels are very good and comfortable as compare to the government hostels. There is also an Indian food mess facility in the hostel. The area on the hostel is fully covered under the CCTV for ensuring the safety of students.
Well-Equipped Hostel Room
Reason to Choose NOSMA for MBBS Studies
Every year 3000+ students enroll in North Ossetian State Medical Academy. NOSMA has postgraduate medical studies in fifteen specialties and thirty-one clinical residency medical programs in Russia. It has also a clinical and dental clinic hospital where medical students can learn and practice for their medical careers. Now NOSMA has 39 departments with 470 doctors and professors, a Central Research Laboratory, private clinics, psychological and educational services, a modern library with a reading room, centers of practical training and testing. NOSMA maintains healthy intercollegiate relations with world-class medical universities and thereby the students of medicine in Russia can take part in multidisciplinary student exchange programs for enhanced exposure. Till now 14300 medical students have been completed their MBBS from NOSMA.
Unique teaching system- Its study architecture is a structure in the amalgamation of development, learning, practical approach to understanding theory and academic lesions
Good value for money – Because you will get a high-quality education at an affordable cost.
MCI, WHO Recognized – NOSMA is approved by MC/WHO. Its MBBS degree is globally accepted. Student can start their career MBBS career anywhere in the world.
It is a Specialized university.
Study MBBS in North Ossetian State Medical Academy
Other Universities for MBBS in Russia